Skin Whitening Injection in Lahore, Pakistan
Skin Whitening Treatment at Cosmocare
In our aesthetically conscious world, having attractive, glowing skin has become a dream of many. For individuals with darker complexions, this goal seemed daunting in the past. However, the emerging trend of aesthetic treatments has transformed this landscape. Now, with our premier skin whitening treatment in Lahore, every dream of beauty is attainable.
At Cosmocare Clinic, we proudly offer a revolutionary skin lightening injections treatment for full body whitening at affordable prices. Our mission is to make the path to beauty and confidence accessible to everyone. Don't hesitate to contact us for more information regarding our skin whitening treatment cost.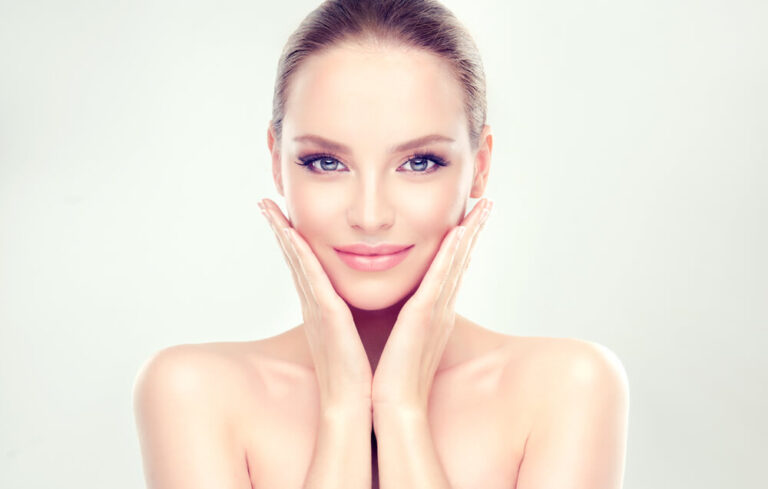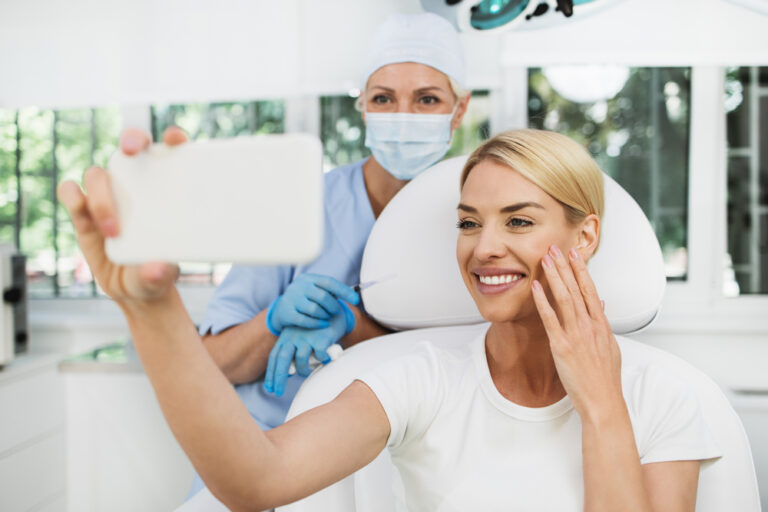 Skin Whitening Injections
Cosmocare Clinic offers a game-changing injectable therapy utilizing Glutathione, recognized as the best skin whitening injection on the market. This treatment is often paired with vitamin C injections to further enhance the effects. These injections deliver a fair, bright, and glowing skin tone in just a few sessions, offering a safe and effective solution for dark complexions, dark marks, acne scars, and skin blemishes.
Say goodbye to pigmentation and dark tone, as our treatments provide a fresh skin tone in just a few weeks. Leveraging the power of Glutathione, the strongest antioxidant, we shield body tissues against other free radicals in your body. Our professional dermatologists at Cosmocare Clinic ensure the utmost safety and efficacy of our whitening injections in Pakistan.
Beauty starts from inside but don't forget about the outside.
Dr. Zain ul Abidin and his team of skilled and compassionate specialists offer superb facial plastic surgery services in Lahore that are customized for each patient. He is one of the best skin surgeons in Lahore and is renowned for their aesthetic plastic surgery outcomes and uses a combination of skill, expertise, and the best medical care to assist their patients in achieving their cosmetic objectives.
They have received Membership awards from the most prestigious professional organizations within and outside Pakistan.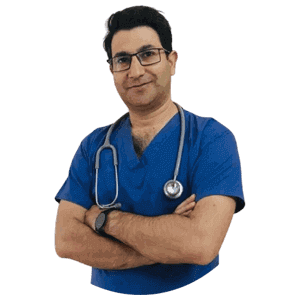 Full Body Whitening Injection
At Cosmocare Clinic, we've streamlined the skin lightening procedure, ensuring you get the best possible results. Our full body whitening injection, using a measured dose of Glutathione, is carefully administered through a syringe into a prominent vein.
This approach makes the process quick and simple for our clients. Typically, 4 to 6 sessions are required to achieve the desired skin tone, although this can vary based on individual needs.
Is It Effective and Safe?
Yes, absolutely! Our injectable therapy can brighten your skin tone within just a few sessions. This treatment is not just effective at making your skin smooth and radiant, but it's also known for its impressive results in removing dark spots and pimple marks.
With Cosmocare Clinic, you're choosing a solution that is as safe as it is transformative. And while you might be wondering about the skin whitening injections price in Lahore, rest assured that our cost is competitive. We provide you with excellent value for your investment in self-care.
Permanent Skin Whitening Treatment in Lahore
Everyone desires an everlasting solution for skin brightness and evenness. If you're searching for an enduring solution to skin dullness, our permanent skin whitening treatment is the answer. It is our commitment to provide lasting beauty solutions for our clients.
Glutathione skin whitening injections are known for their permanence, transforming your complexion and delivering lasting brightness and glow. Their potent antioxidant properties work wonders in lightening your skin and ensuring the sustained health of your body tissues by protecting against harmful free radicals.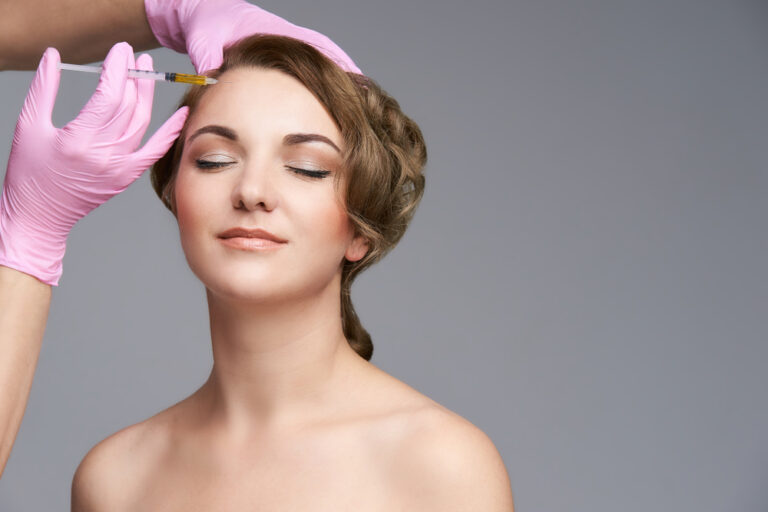 shahzaib Iqbal
11. September, 2023.
Highly recommended, amazing results I suggest everyone who are facing issues , you can go with Aventus Aesthetics - DR Zain UL Abidin, I even check other options before that, he is best in all aspects v. Cooperative, friendly. Stay Blessed and wish you all the best.
ABDULLAH Azhar
26. August, 2023.
1 of the best plastic surgeon dr.Zain I have done my gynecomastia surgery from this doctor and it is so grateful i had no pain and my surgery perform easily and highly recommended to this doctor
Faizan Farrukh
25. August, 2023.
Had great experience with Dr Zain. Highly satisfied by consultation and services provided by him.
Muhammad Ahsaan
11. August, 2023.
It was a great environment and very caring staff and I feel more beautiful than ever thanks Dr. Zain.
Ateeqa Asmat
7. August, 2023.
he did my nose rhinoplasty, best work, way of talking so polite, cares about patients, best doctor(plastic surgeon) ever. he listen one to all things and then gives response so politely. he never disappointed us...
MIAN SOBAN
1. August, 2023.
Such a Great Experience 😀
Ahsan Shaheen Khan
1. August, 2023.
Had a wonderful experience with Dr. Zain and his team. Highly recommended.
Skin Whitening Injections Price in Lahore, Pakistan
At Cosmocare Clinic, our Full Body Whitening Injection Price is reasonable. The cost in Pakistan usually ranges from 8000 PKR to 10,000 PKR. However, the exact whitening injection price in Lahore can vary.
Our dedicated dermatologists take the time to assess your skin. They consider the condition of your skin tone and your complexion. After a thorough assessment, they decide the most suitable price for your whitening injection treatment.
Several factors can affect the skin whitening injections price in Pakistan, including:
The professional dermatologist fee
The number of required sessions
Additional charges like medications and post-treatment consultation sessions
These factors will be discussed during your initial consultation, where the dermatologist will provide the exact price of your treatment.