Tummy tuck in Lahore Pakistan, is a most effective way of body contouring after massive weight loss or multiple pregnancies. It is cosmetic surgical procedure for tummy fat removal along with the extra skin from abdomen .
Tummy tuck in Lahore Pakistan or Abdominoplasty surgery, the belly muscles are repaired as they become lax after multiple pregnancies. Tightening of abdominal fascia with sutures creates a more toned look. The excess skin along with the belly fats ,both can be addressed with the tummy tuck surgery. Sometimes adjunctive procedures like liposuction of sides or front of the belly or other areas is part of procedure.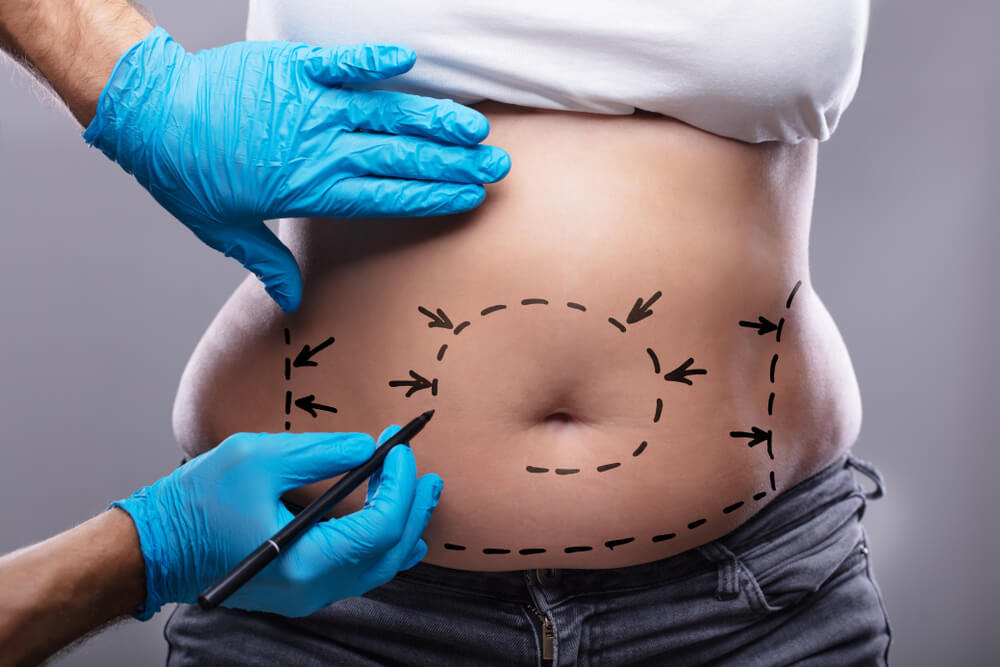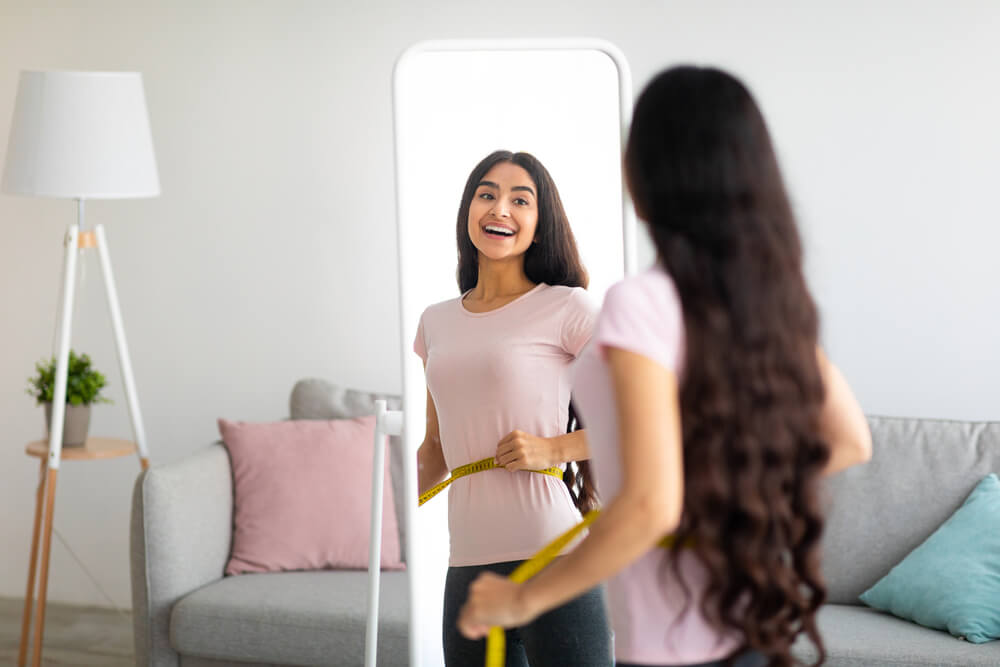 LIPOSUCTION VS. TUMMY TUCK: WHICH OPTION IS BETTER ?
Liposuction treatment and tummy tuck (abdominoplasty ) are two different cosmetic surgery procedures both aim to change the body contour to give much flatter, tighter and small abdomen.
 Indications for both the procedures are different. If you have small fat deposits in different areas of body like abdomen, arms, thighs and love handles, liposuction may be a good option.
In addition ,tummy tuck is considered in the patients having both excess fats and skin.
Prerequisites for tummy tuck are:
TYPES OF TUMMY TUCK / ABDOMINOPLASTY :
SIDE EFFECTS OF TUMMY TUCK / COMPLICATIONS OF ABDOMINOPLASTY :
All these complications can be easily dealt with. It is safe procedure in the hands of competent plastic surgeon.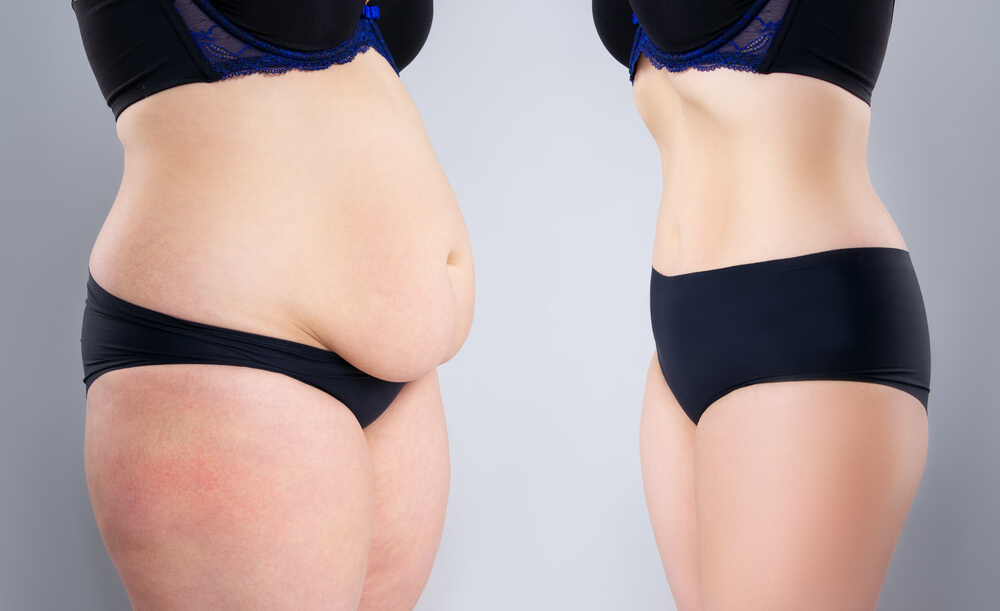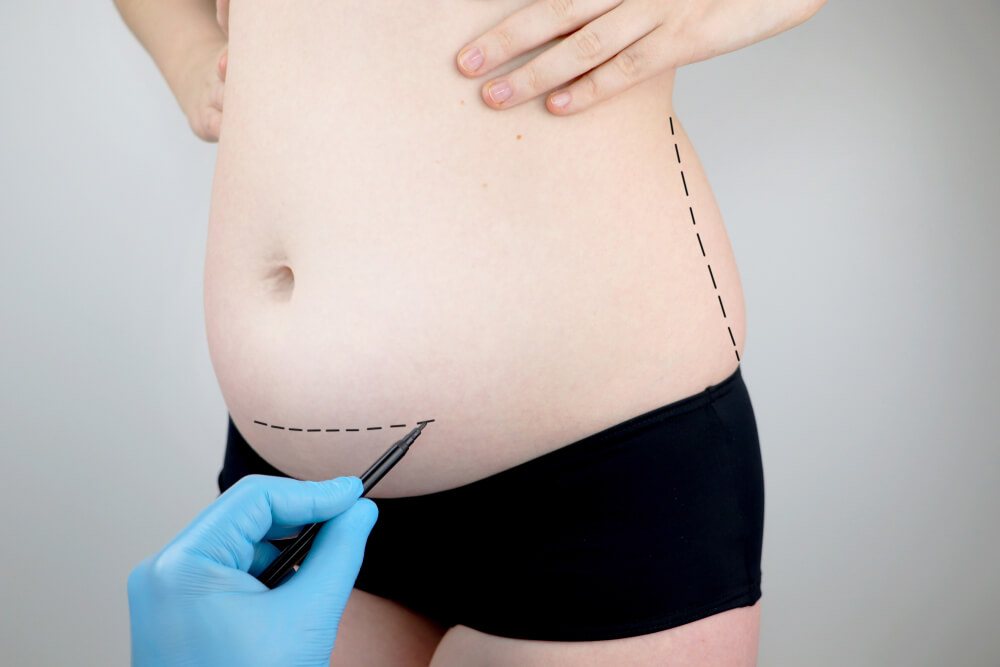 CARE AFTER TUMMY TUCK SURGERY :
Tummy tuck surgery  and Abdominoplasty sugery  has a downtime of around 7 to 10 days. Usually, Abdominoplasty surgery requires admission for one or two nights. There will be dressing and binders. Drains are put for few days. The stitches are absorbable. You can also remove dressings and take shower on the 5th day. You can resume your desk job for 10 days. Start your light exercise at 3 weeks and also normal exercise at 4 weeks.
Before tummy tuck you might also need to
Stops certain drugs like Aspirin, anti-inflammatory or herbal medications.
Maintain stable weight for atleast 6 months or more.
ABDOMINOPLASTY/TUMMY TUCK SURGERY TECHNIQUES
Standrad tummy Tuck
Lipo-Abdominoplasty
High Lateral Tension Abdominoplasty
Standrad tummy Tuck
An incision is made along the lower abdomen (concealed by underwear) and around the umbilicus.
The abdominal "apron" is lifted up towards the rib cage.
The underlying rectus muscles are repaired and tightened.
Excess skin and fat are removed, and the umbilicus is repositioned.
Lipo-Abdominoplasty
High Lateral Tension Abdominoplasty
 WHO ARE THE BEST CANDIDATES FOR  TUMMY TUCK ?
Tummy tuck is beneficial for both men and women who are in good health. Women who had multiple pregnancies may find it useful for tightening of abdominal muscles and removal of lax abdominal skin. Men or Women who has lost significant amount of fats by strict dieting and exercise ,may find it useful to remove excess skin.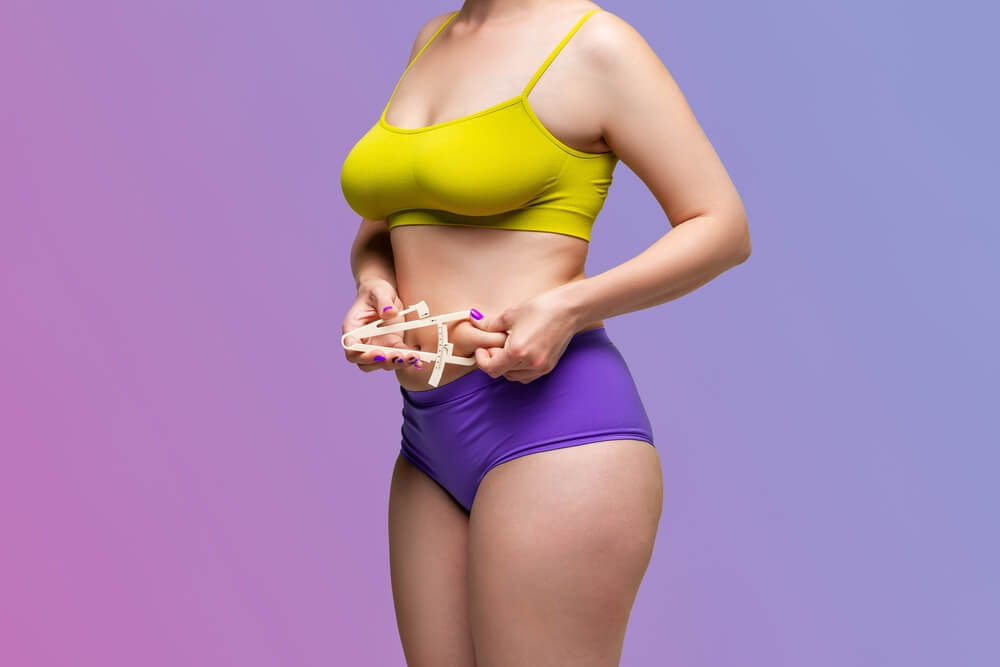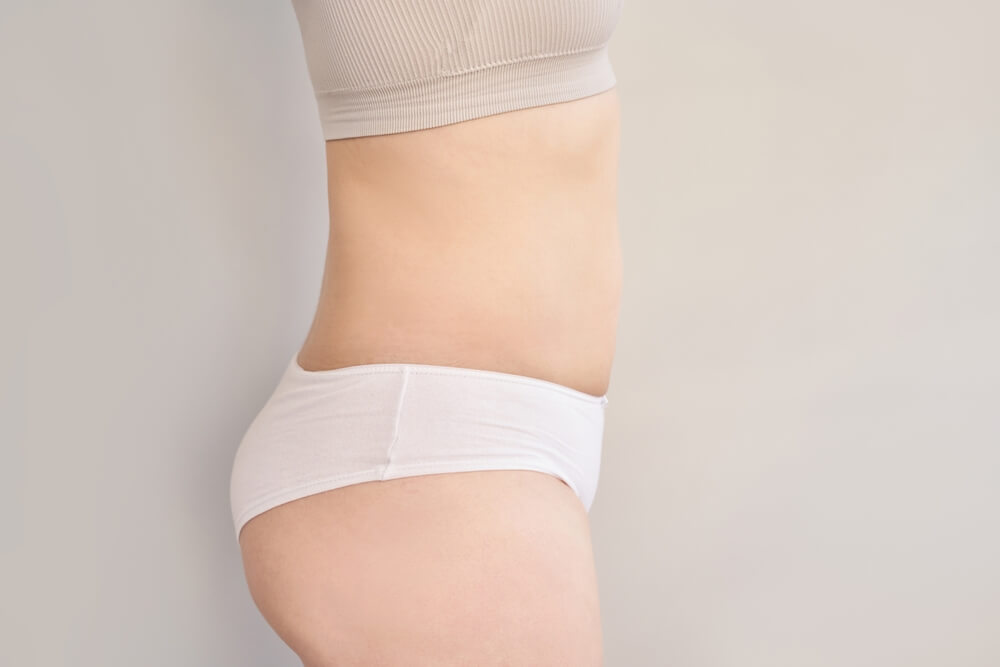 WHAT ARE EXPECTED RESULTS AFTER TUMMY TUCK :
After tummy tuck surgery ,the results are considered permanent. Excess skin that is removed during surgery won't come back again unless fluctuation of weight or subsequent pregnancy that stretches out the skin again.
Dr Zain ul Abidin and Dr Asma Ilyas are highly skilled and trained in body sculpturing techniques. To get best results always take time to find qualified plastic and cosmetic surgeon.
TUMMY TUCK COST IN PAKISTAN:
Tummy tuck cost in Pakistan, Lahore ranges between 1 lac to 150 thousands. Cost of tummy tuck depends upon the body weight and also upon the require amount of liposuction. It also varies with type of tummy tuck surgery.
TUMMY TUCK IN RAWALPINDI / ISLAMABAD PAKISTAN
We offer special packages to our valuable patients. Our surgeons Dr Zain ul Abidin and Dr Asma Ilyas tailor the procedure according to the patients need. We offer TUMMY TUCK OR ABDOMINOPLASTY Surgery services to our patients in Rawalpindi and Islamabad.
- Dr. Zain ul Abidin & Dr. Asma Ilyas
- Qualified Body Contouring Surgeons
Results: Augment, lift or enhance your breast and flatten your tummy.
Confident in the body that you deserve, reclaim your breasts and body, feel great in your own skin.
If you wish to get a surgery, set up an appointment with Dr.Zain ul Abidin to discuss it. During that meeting, talk about your goals and tell the doctor what bothers you about your nose and how you would like to change it. Dr. Zain will formulate and customize best plan for you keeping in view natural and aesthetic contour of facial features.