Arm lift surgery in Pakistan is done to give the arm an aesthetic appearance and shape. There is not any suitable non-surgical option to give arm better contour.After weight loss fat accumulates and skin becomes lax and hangs down. The best treatment option for loose hanging skin is arm lift surgery.
Arm lift sometimes called Brachioplasty, used to treat sagging underarms by removing extra fats with skin .By tightening the tissue ,the arm gives more defined and toned look.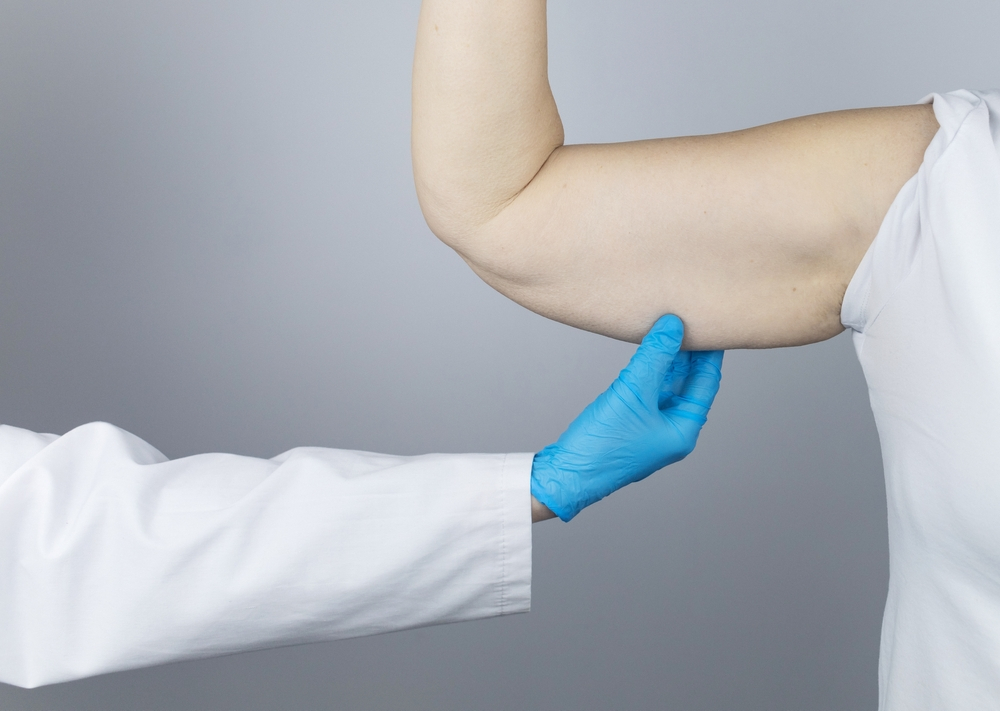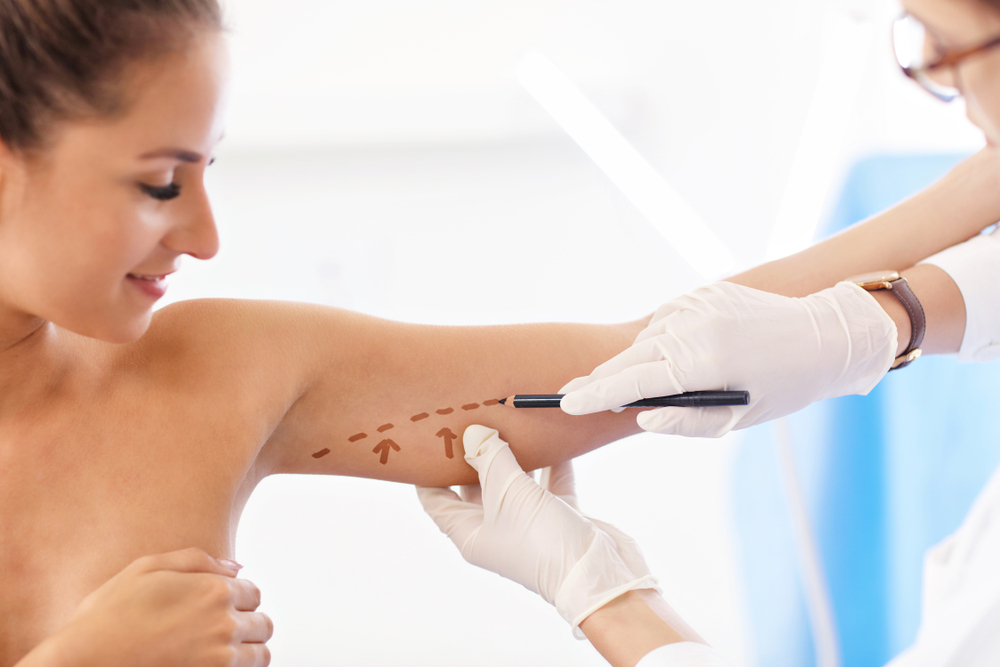 It  can also be opted in selected patients who only have fatty arms with no skin laxity.Arm liposuction can combine with tummy ,love handles ,back and thigh liposuction.Excess amount of fat can be easily suctioned out with liposuction cannula giving arm a  best natural contour.
Limited incision Brachioplasty
SIDE EFFECTS OF ARM LIFT SURGERY :
Bleeding , Scaring ,Bruising and Infections are the complications noted, but these risk are minimum in the hands of experienced Surgeon.
RECOVERY FROM BRACHIOPLASTY :
After the surgery you will be advised for using compression garments for 6 weeks. Change of dressing will be done on 3rd day. You may able to continue routine work on 2nd week,After 6 weeks, you may return to normal activity level.
WHO IS GOOD CANDIDATE FOR ARM LIFT SURGERY :
Healthy patient ,who lost his weight ,and have saggy skin around inside and back of arm would be good candidate for this surgery
TYPE OF ANESTHESIA USED IN BRACHIOPASTY:
It can easily be done under both local and general anesthesia. Many patients usually require tummy Lipo along with arm Lipo at the same time ,so in these patient general anesthesia will be the choice
WHAT IS DURATION OF BRACHIOPLASTY :
One and half to two hours depends upon the surface area and amount of fat present around arms
HOW LONG WILL THE RESULTS LAST AFTER BRACHIOPLASTY :
As long as your weight don't fluctuates, the results of Brachioplasty lasts for many years
ARM LIFT SURGERY COST IN PAKISTAN :
Brachioplasty cost depends upon the anesthesia given and also depends on the body weight and sagging of skin to be excised. We offer an affordable price range for our valuable clients.
ARM LIFT SURGERY IN RAWALPINDI AND ISLAMABAD:
 We offer a reasonable package to our patients.We provide our services in Rawalpindi and Islamabad as well.
If you wish to get a surgery, set up an appointment with Dr.Zain ul Abidin to discuss it. During that meeting, talk about your goals and tell the doctor what bothers you about your nose and how you would like to change it. Dr. Zain will formulate and customize best plan for you keeping in view natural and aesthetic contour of facial features.